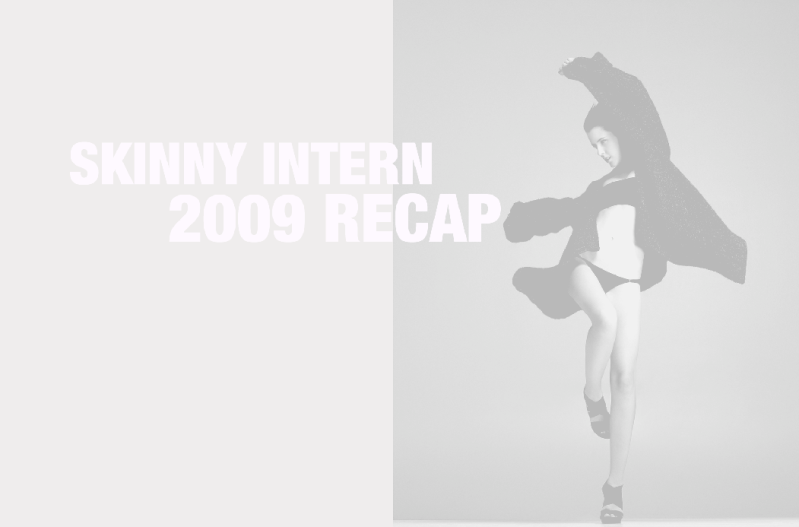 The beginning of the year I went to New York for the
first time
and it changed everything for me. Along the way I have met a lot of incredibly talented people in the industry and have made so many friends. Thus being said, friends do come and go and I have learned so much from everyone who I have met and most have helped me in so many ways. A year ago I knew very little but 2009 will always be the start of an amazing journey. Everything has been such an adventure, cant forget about the night
PINK
dragged me out to a bar in Miami to meet my favorite photographer,
Greg Kadel
. It's just one of the many amazing things that has happened this year. I have to keep working hard and the things that were meant to be will just keep happening. I went to NY a few times this year. Once I got a taste I needed more. I even ended up going to
fashion week
for the first time. Hands down it was the high light of 2009 for me.
So it has been a year of working hard and staying focused. Sometimes I don't even get called Kristin anymore everyone just calls me Skinny, which was interesting at first but now I kind of like it. So the blog has changed things quite a bit.
I cut all my hair off, learned that blondes don't always have more fun and dyed it back brown. I spent a lot of time working on a really awesome portfolio. The photographers that I have met and have had the opportunity to work with this past year have truly taught me so much. I know that over this year I have said a lot of negative things about the industry in Miami but I truly believe that there is a good handful of talented people here. Not so much the models but the creative's such as; photographers, makeup artist, hair stylist and even a few wardrobe stylist. I'm lucky to be involved in the majority of what goes on here. I have watched several of my friends get signed with agencies and be published in some really awesome mags.
So basically this year consisted of traveling to new places, made some really cool videos, went
topless
on the beach, collected a massive amount of magazines, got more job opportunities, and now I'm even starting to shoot… what will 2010 be like. Another internship? I'm so excited for the New Year! Thank you to everyone who reads the blog, you guys are amazing.
XOXO
Skinny Intern