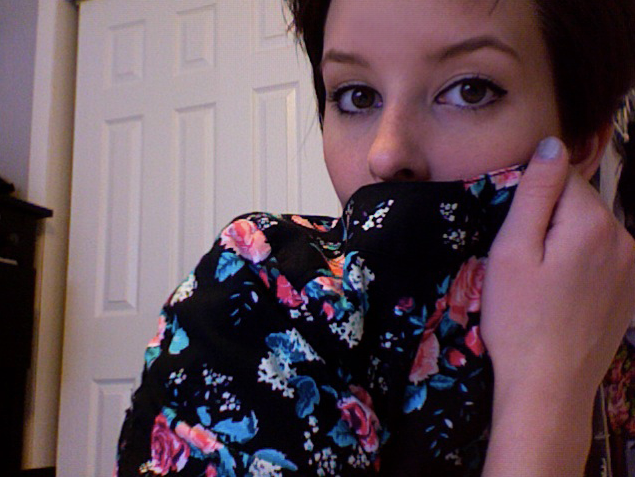 I've had this jacket for so long and have always had a love/hate relationship with it. I got the jacket at H&M and made the mistake of not trying it on before I bought it. I loved the pattern so much that I didn't think twice about it. I know a stylist and she has the same exact jacket and she never wears hers either. We both agreed that something just wasn't flattering about how it fit. Today I actually put it on and loved it. It was one of those days where I was saying to myself, "HELP! I have nothing to wear!" I hated the boxy shape and the wide rounded neckline, but today it just worked. I went from never even being able to make it out of the house with it on, to treating it like gold. I'm sure the Alexander Wang tank top helped it out a bit. Isn't it weird when you have something that you would never think of wearing and then you just throw it on and it totally works?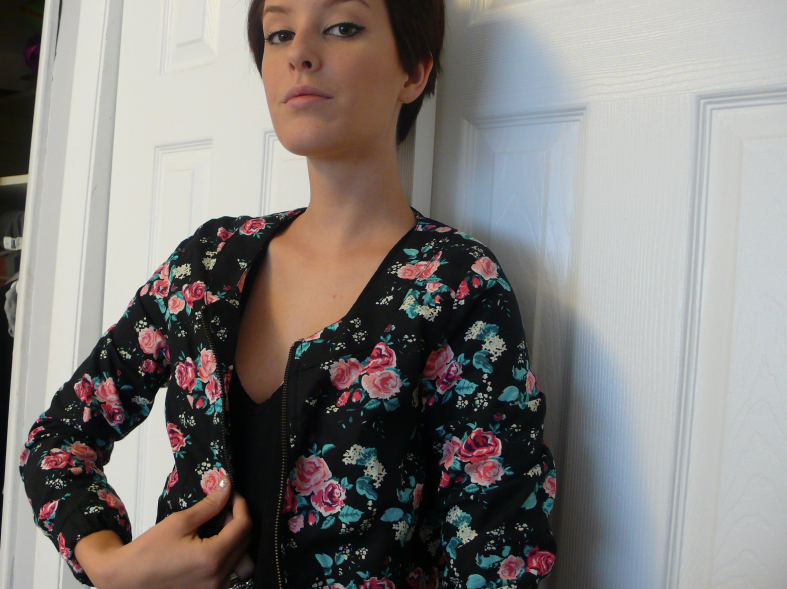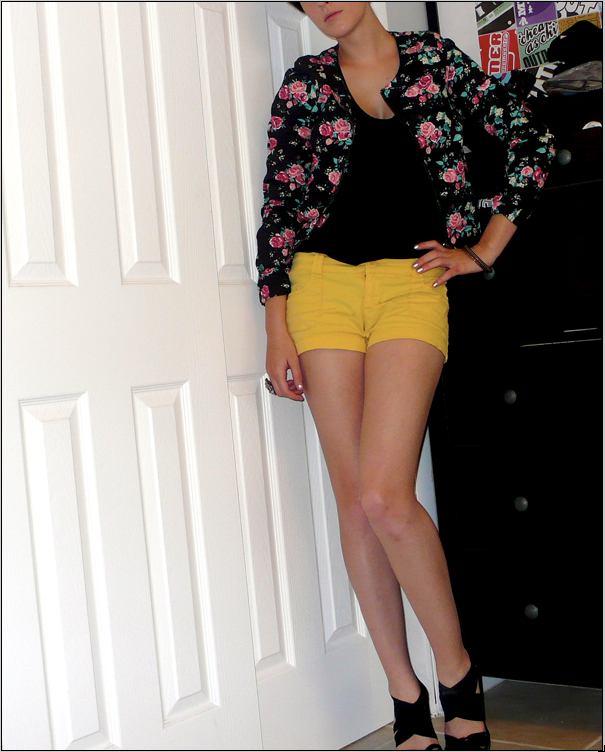 Jacket : H&M/ Tank top : Alexander Wang/ Shorts : Target/ Shoes : Zara.
I saw that someone commented on another blog recently telling the blogger to stop wearing black because its spring/summer time, but I really have to disagree. Black is sexy and can be worn in any season. I understand that summer time calls for lighter colors and knits, but throw on some black with bright colors and it works just as well.