So last friday night was amazing. I went to the Plum Magazine Launch party that was held at the beautiful Raleigh Hotel in Miami and everywhere you could think to look was glitz, glam, and action! When I first arrived I thought it was going to be a complete wash out because of the sudden unexpected rain, but the rain stopped and the drinks and entertainment began. This was probably the most outrageous party that I've ever been too. Everyone was dressed amazing and looking beautiful. When I made my way over to the bar I noticed a model hanging and doing tricks up in the air on what looked to be a hula hoop and behind me were ladies that were literally larger than life standing on stilts in dramatic patterned dresses. Dancers were every where, some with clothing and some were covered in body paint that looked to be clothing.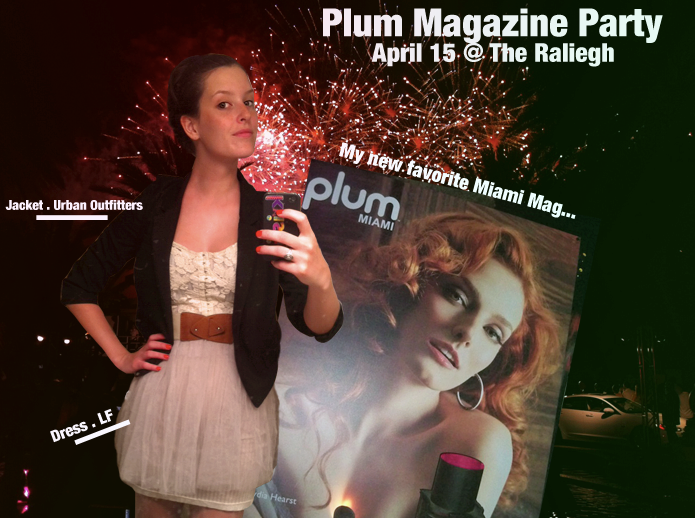 The entire courtyard was being utilized as an entertainment playground. As I walked toward the pool I noticed that there was a transparent platform directly over the water that was soon used as a dance floor. In the pool were giant bubbles with people wrapped in lights inside. Above the pool was a incredible DJ booth with a huge screen behind it.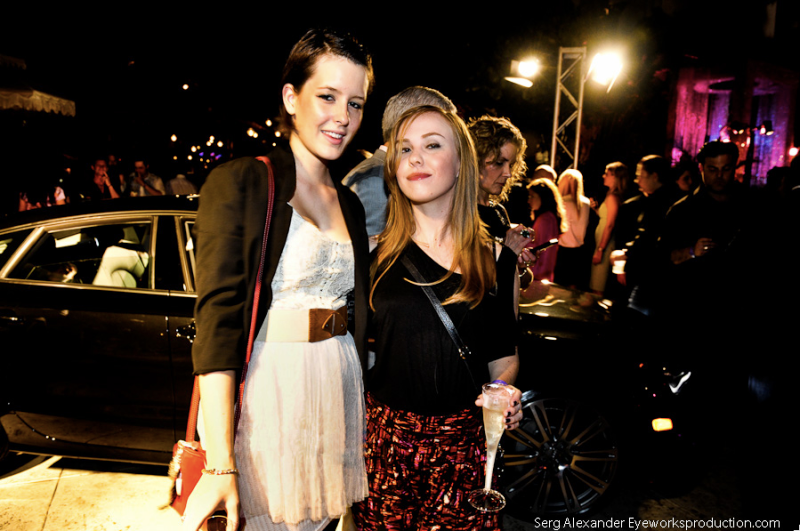 The most amazing and unforgettable moment of the evening was when the Katy Perry song "Fire Works" came on and the most incredible firework show took place in the air above us. It was totally unreal and I didn't want the night to end. Check out some of the pics below!