Eyebrows.
Like? Love? Not quite. Try obsessed. If you remotely know me or my work, you know that I ALWAYS define the eyebrows unless threatened by the client and/or photographer. Eyebrows give definition and character to the face. A fuller eyebrow also makes one appear younger. (When I say full, I do not mean bushy. Big difference.) I prefer powder to fill in the eyebrows with a slanted brush. It gives them a softer, more natural look.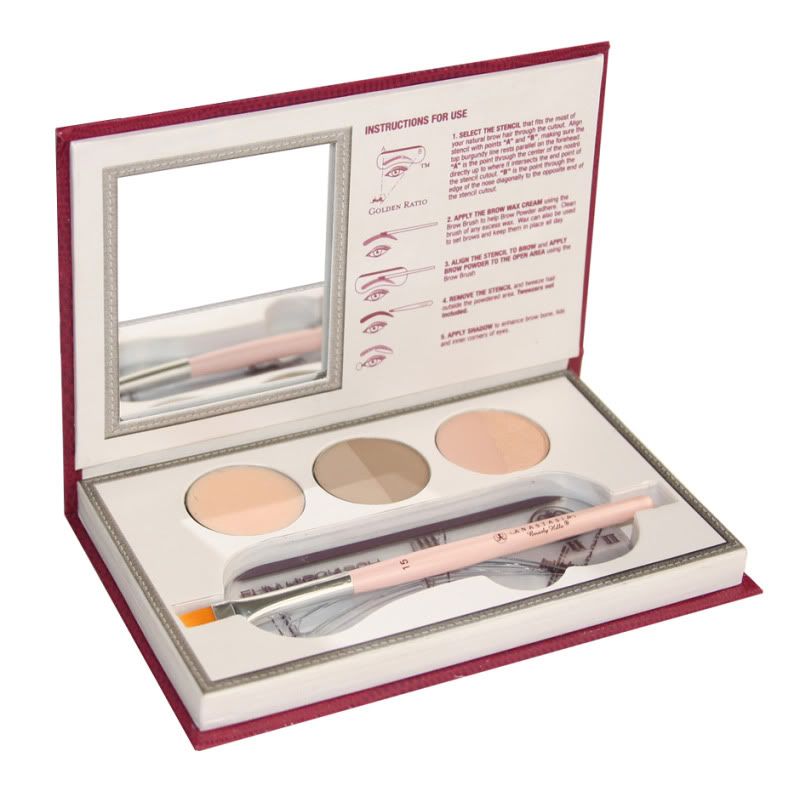 If you have unruly eyebrows, spray a spoolie (looks like a mascara wand) or your finger tips with a bit of hair spray and smooth over hair to keep in check. If you are brave enough to pluck them, go slow. Remove some hair and take a step back to see how they look. Baby steps with eyebrows are best.
Remember: Never leave home without your eyebrows. I don't. - Holly Gowers
"Beauty Express" brow-kit instructional video from Anastasia Beverly Hills on Vimeo.
Anastasia has long been the definitive eye and brow expert for icons such as Madonna, Jennifer Lopez, Oprah as well as hip up-and-comers like Diana Agron, Selena Gomez and Kristen Cavalari and has recently expanded into colors that match their superior standards for skincare based cosmetics.