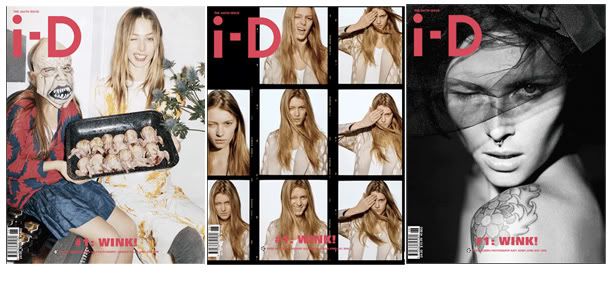 Damn you i-D for making multiple covers to your issues! I either feel compelled to buy them all or I try to figure out which one i like the most, not an easy decision.
Congrats on the 300th issue! 
This issue walks you through 300 fantastic fashion and style i-Deas from i-D's conception in 1980 to 2009 and beyond.
#1 WINK!!!!!!!!