I have to admit that sometimes guy shoots bore me. Its just a different feel and usually isn't out of the box or extreme enough for my liking. So it really takes a lot for me to fall in love with an editorial that features a male model, unless he is super gorgeous.
Gary Wood
proves to have a creative click when snapping pictures of guys just as well as women. If I could post my favorite editorials that
Gary
has shot... then this would be a blog just about him. I always love his work. This new editorial is being published in the french magazine,
SO CHIC
. Ned Shatzer, is the male model featured in the colorful "
cut out
" like graphics used in the story, Poster Boy.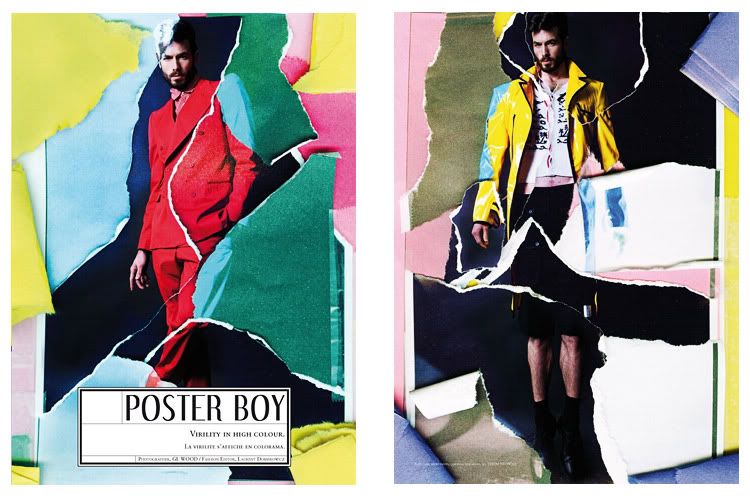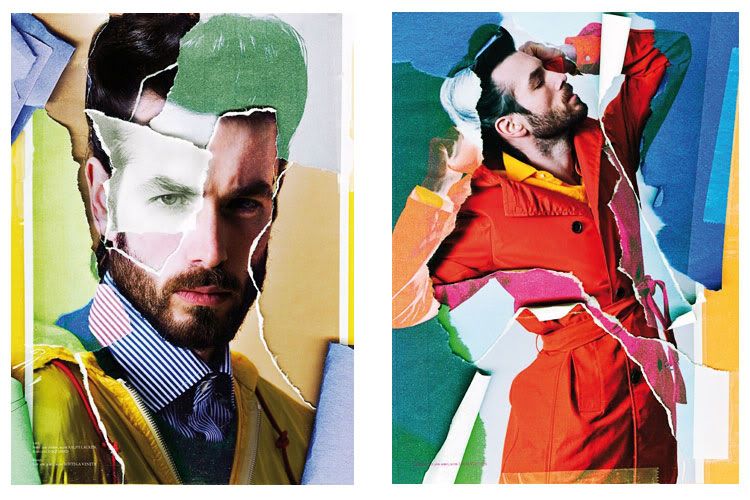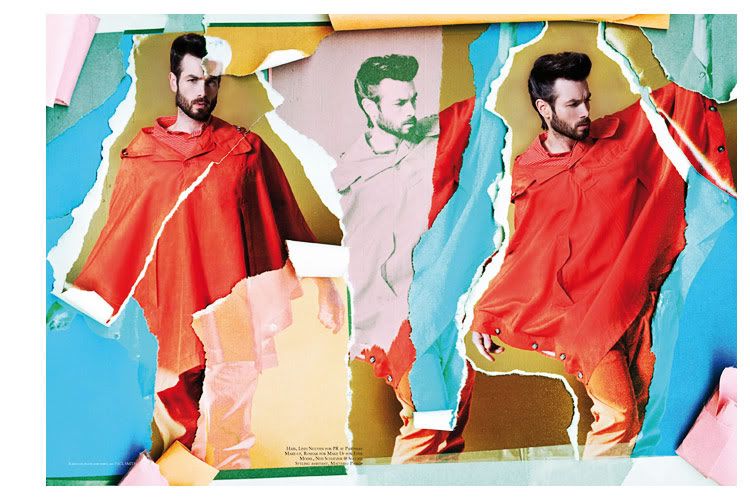 styled by Laurent Dombrowicz
hair by Linh Nguyen
makeup by Roshar
model- Ned Shatzer