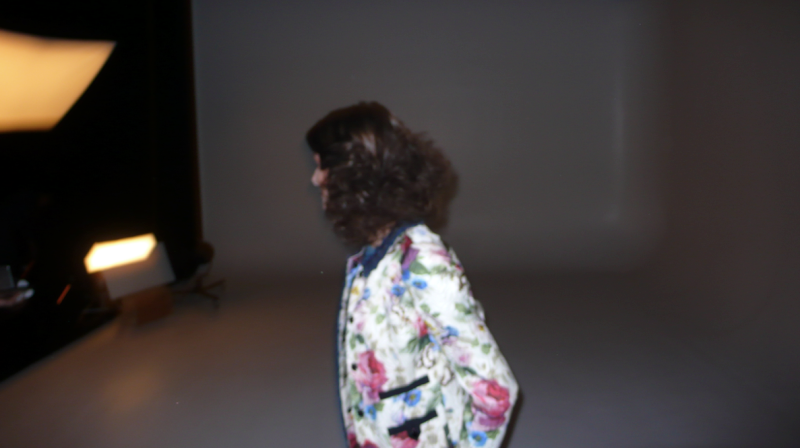 After weeks of planning today had finally come. Everything seemed perfect, that is until I woke up this morning… When I checked the weather last night before bed, I had to convince myself that the rainy weather would hold out until after our shoot. Despite the weatherman's prediction of a 75% chance of rain, I went against it and relied completely on hope for a sunny day. Did I say prediction? Premonition seems to be the more appropriate word in this case.
First let me catch you up on how all of this began...
After ransacking through countless amounts of magazines and scouring the internet for inspiration, I had a clear vision of how I wanted the shoot to be. Now all I needed was a great team. I already knew whom to call on, but its not always easy to have the best. I was worried about conflicts of availability but to my surprise everyone was just as eager as I was to shoot the concept. So of all days, Mother Nature chose today. With a castle as our location we were all bummed when we woke up to a downpour. It rained and it rained and then it poured even more. There was no waiting it out. Luckily for us,
Julius
is an amazing studio photographer and has one of the largest studios in South Florida at his fingertips. So plan B was put into full force and arranged quite effortlessly. Besides, even if the rain did let up it would still be muddy outside and I think that we would all be crying if something happened to any of the designer pieces that the stylist pulled for today. All of the clothes were so amazing so we couldn't take any chances. I sent the wardrobe stylist,
Pipi
Loose
.
TIMOTHY PRIANO
, some of the images that I found for inspiration and left the rest up to her.
"I translated this as feminine yet edgy, an innocent yet knowledgeable feel…" – Pipi.
She was dead on.
The shoes consisted of:
Prada
,
Fendi
,
Miu Miu
, and
Gucci
... For the rest you will have to wait and see because its just too good to spoil. Oh and I can't forget to mention that we had the best model ever. Quiet now! Can't spoil it.