The 2nd Annual UNIQUE LA Spring Show hits April 24-25!
The largest independent design show in the country, attendees get the rare chance to meet and shop directly from over 300 hand-selected designers and artists. The exciting two-day shopping event makes it easy for you to buy local and support LA's economy, discover great design and deals, join in community, and have a blast! Over 95% of the products at the show are proudly made right here in the USA!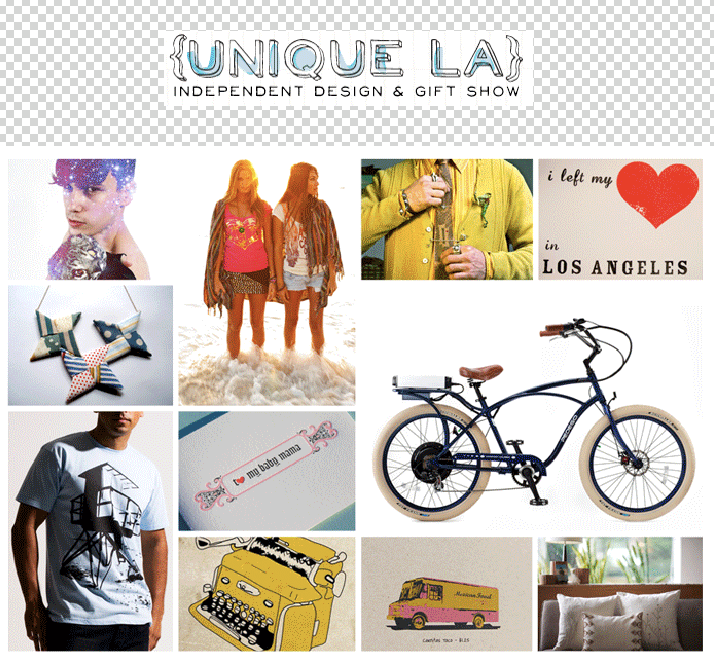 Come one, Come all!!! Sugarhigh+Lovestoned from Maui, Hawaii will be showing their debut collection!
vintage style tees with a surfer/drifter vibe and hot rock & roll studded minis
we are at booth #132, stop by and say *high*
www.sugarhighlovestoned.com