After being so bummed out the other night about the show, I thought that there was just no hope and almost didn't want to go out and see any other shows at
Funkshion
. I soon realized how silly that was and how unrealistic I was being. I went to the
Abi Ferrin
show and it was amazing. I really enjoyed her collection and thought that it was so beautiful. The
Abi Ferrin
show was held in the
Bass Museum of Art
, which was much better than it being held at
The Setai
. I could actually see the runway. 
The collection was very colorful and fun with a little bit of a  bohemian attitude. I sat on the floor at the end of the runway with the rest of the media just so I could get some good shots of the clothing. Im sure I looked pretty ridiculous crawling around on the floor fighting with the rest of the media to get a good shot but a girls gotta do what a girls gotta do, right? With that being said I was the only girl in the media?! whats up with that ladies?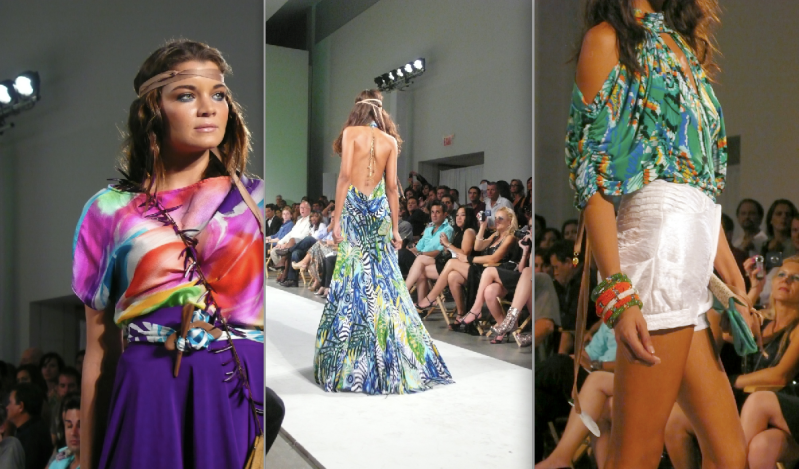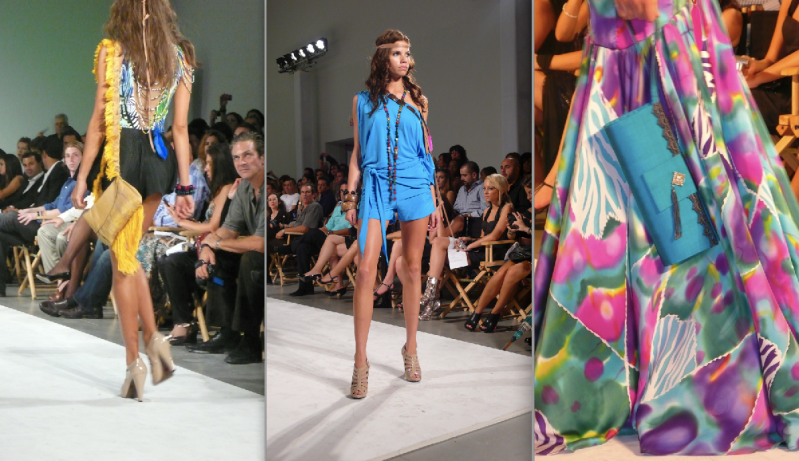 Abi Ferrin's freedom project collaborates with organizations that rescue women out of human trafficking or poverty situations. 
"Ferrin's designs represent the abundance of nature and her philosophy represents the heart of what we aim to accomplish with God's Green America – to inspire a shift in mindset toward a greener lifestyle." God's Green America.