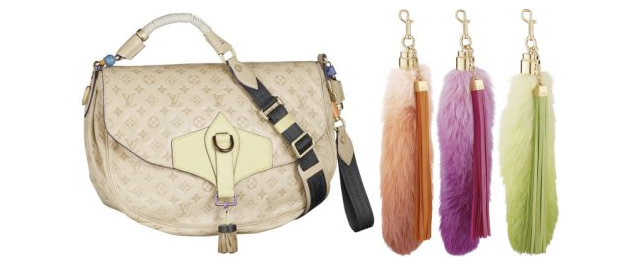 The
Louis Vuitton
Monogram
Denim
Sunrise
bag
...
Personally I love this bag and the foxtail charm that goes along with it. Strange accessories such as this are applauded for originality. The colors are so vibrant and fun, which is perfect for spring and even if you don't like the furry
foxtail
, the bag is gorgeous! The color that fades from the bottom to the top is beautiful. You either love it or you hate it, but I think its such a pretty bag and the foxtail is just for fun. This is fashion and its ok to be a little weird sometimes, as long as you WORK IT. So if
Mark
Jacobs
wants to add a
foxtail
to a
bag
, as random as it seems, he totally can!
xoxo