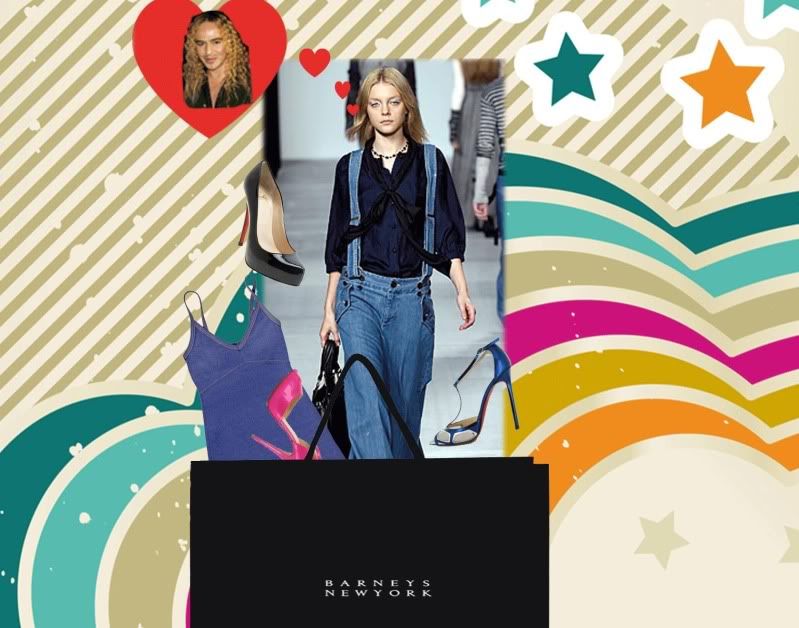 (Found this interview of
Jessica Stam
on
Modelinia)
Doll-faced Dior model Jessica Stam recently told the press that everyone should own a flannel shirt. Not surprising for a girl who grew up on a farm in Ontario, Canada. But now that she's posing for big name ad campaigns and walking down the runways for today's hottest designers, it's obvious that Jessica has come a long way from the simpler life of those rolling pastures.
Who are your favorite designers?
I love
Nicolas Ghesquière
of
Balenciaga
.
Alber Elbaz
.
John Galliano
.
John Galliano
, in my opinion, is one of the most talented designers. He's just a genius at what he does. Designing, coming up with a concept for a show. He's an absolute mastermind.
Best jeans?
Marc
by
Marc Jacobs
jeans. It's interesting, oddly enough, because he's not really known for his jeans. And I love Habitual. Acne. I like every cut.
Skinny
, wide-leg, boot cut—all of it.
What things in your closet would you never throw away?
I have this… I don't even know what you'd call it, this old camisole? A silk beigy pink cardigan by
Dries Van Noten
that I hardly ever wear anymore, but I'll never throw away. I'll never throw away my
Louboutin
pumps—any of them. And I will never throw away this beat up old gray sweatshirt from an ex-boyfriend of mine. We're still friends.
What do you need to throw out?
I really need get rid of old shoes that I never wear. I have way too many shoes. And jeans. I have to do a spring-cleaning.
What era would you want to bring back?
The seventies. I love the jeans from back then, the wide-leg bell-bottoms. The headbands. The tank tops.
Who is your style icon?
Jane Birkin.

Your favorite store?
Barneys
has it all. One store, one stop.