Most of you have already heard of the website called
Gilt Groupe
. It offers discounts up to 70% off luxury brands but its by invite only. If you are apart of the
Gilt Groupe 
I wanted to let you know about the sale that is going on right now. Its called
Shop the Issue
, this is where
Vogue
lets you shop the ready-to-wear look from the "steal of the month" page. Everything is under five hundred dollars, and you have to admit thats pretty good for Vogue. right?
"At Vogue, we don't believe high fashion always requires a big investment. Every month, our editors scour their markets for brilliant, ready-to-wear looks for under $500 to feature on our "Steal of the Month" page — and now you can shop the look (and everything that goes with it) with Vogue's Shop the Issue on Gilt Groupe."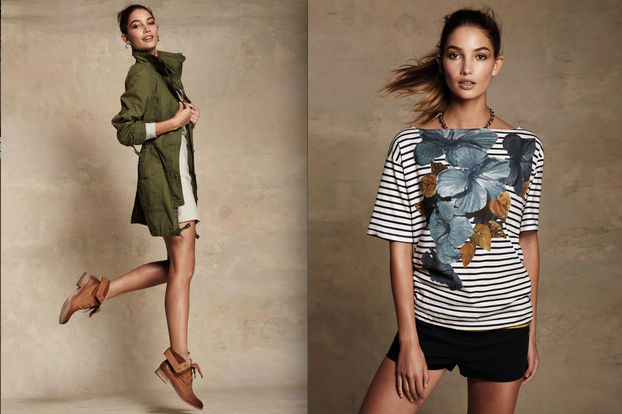 Just wanted to share that with everyone, because I am loving the looks that they have listed. I especially love the
Stella MCcartney
 hibiscus stripe t-shirt and the lace up ankle boots.
Tomorrow's sale will be
Alexander Wang
 accessories! Oh what's a girl to do?!
xoxo